Hiring Success Conferences
Between 2018 and 2020, I was part of the core team responsible for organizing five conferences in San Francisco, Berlin, and Amsterdam, attracting around 1500 attendees per event. My role was to create and maintain a consistent brand across all events, ensuring the company's credibility and professionalism was established. While keeping an eye on consistency with the company brand, I also aimed to give each event its own unique personality. My efforts contributed to the success of these events, helping to foster relationships with both potential and existing customers and ultimately, contributing to the growth of the company.
Pre-event campaigns
In order to maximize attendee registration and ensure that all information related to the events were readily available, I prioritized the development of comprehensive and user-friendly event websites. These websites served as the main source of truth for event details and provided a streamlined registration process for all attendees.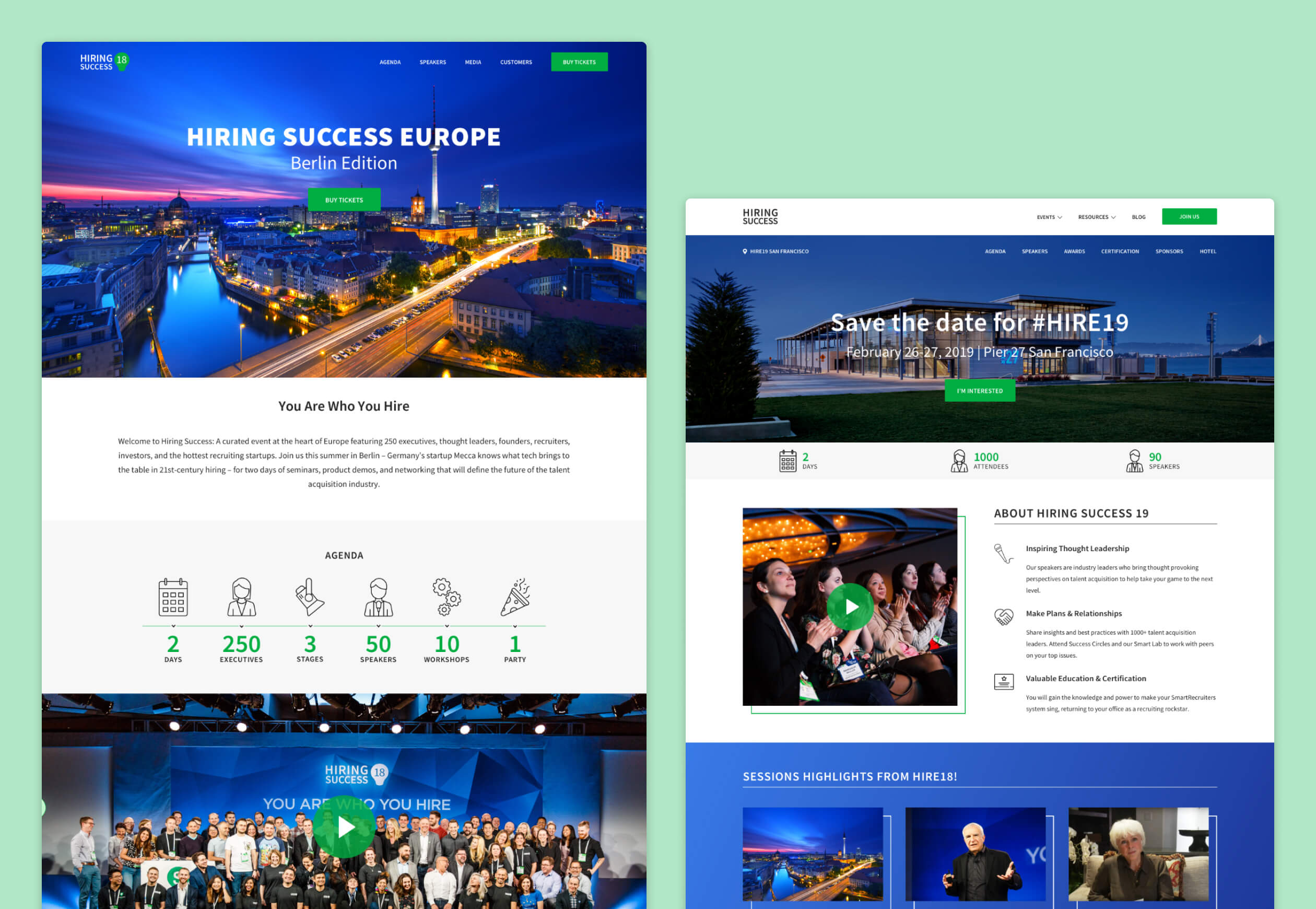 Next, we focused on creating various marketing materials to effectively reach our target audience and promote the events. This included designing a prospectus to showcase sponsorship opportunities, one-pagers to give a quick overview of the event to prospective attendees, and personalized postcards to be sent to VIP prospects to drive registrations. These materials were instrumental in attracting attendees and securing sponsors for each conference.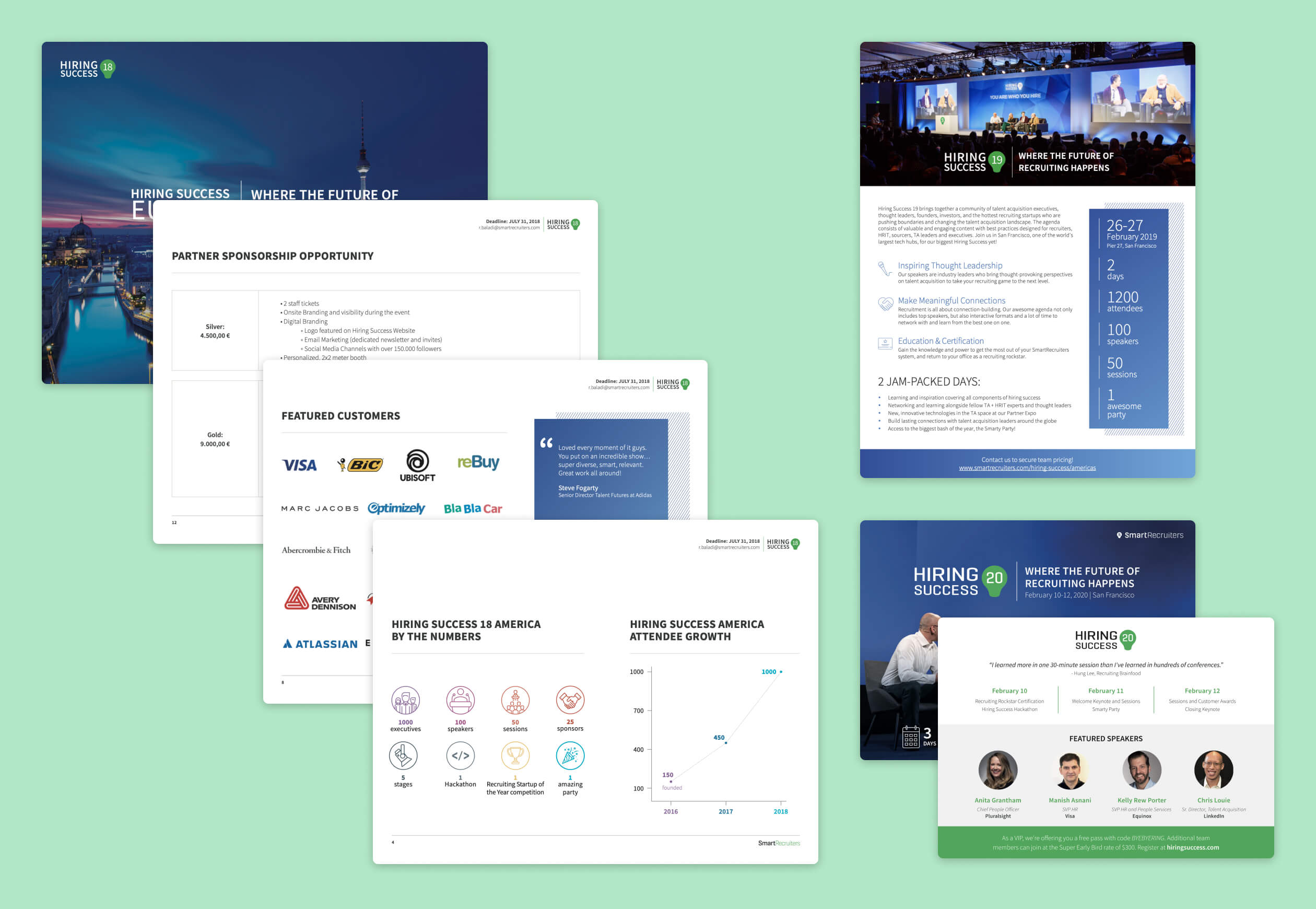 Next, we turned our attention to creating digital materials to promote the conferences. This included designing social media banners, email sequences, and crafting Google ads to reach a wider audience and generate interest in the events. We made sure the branding was consistent across all marketing materials and effectively communicated the value and benefits of attending the conference.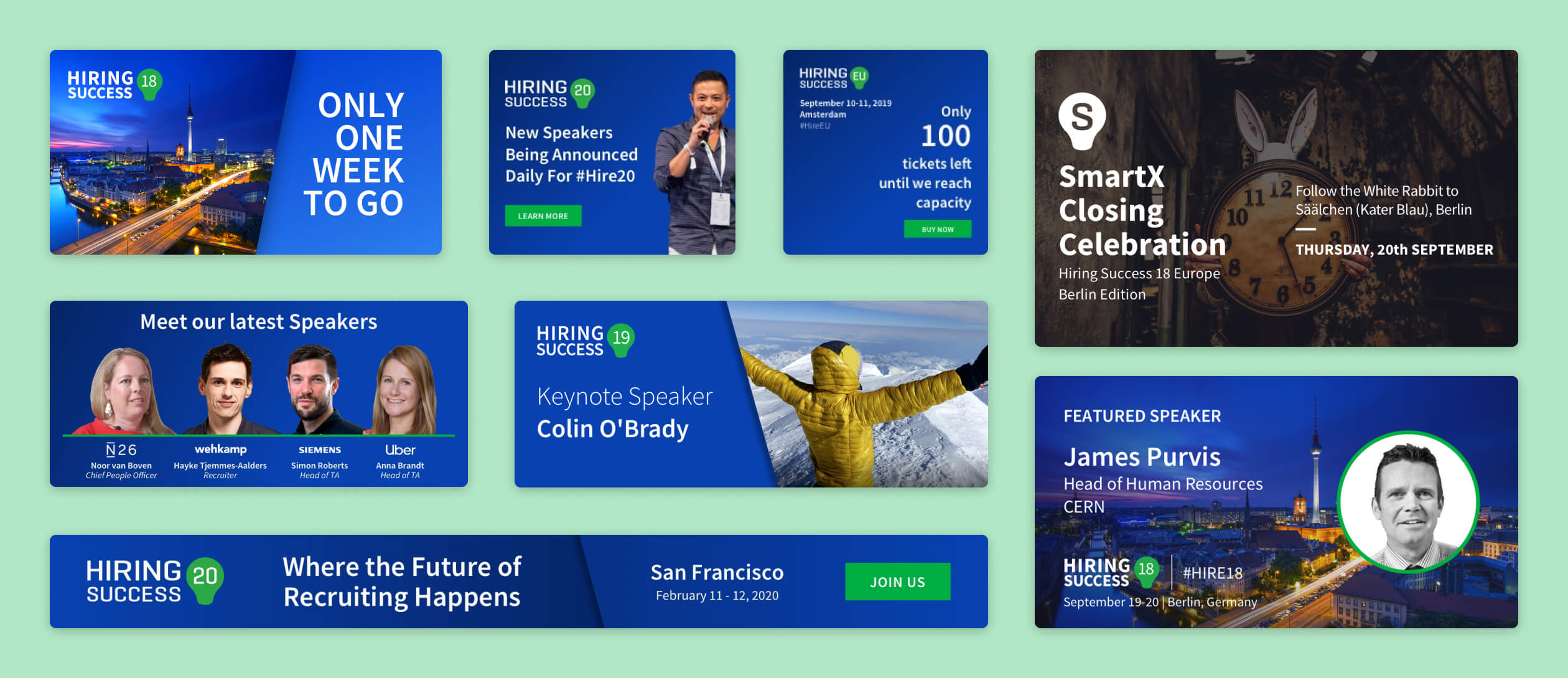 In addition to creating all the marketing and promotional materials, I also produced some videos to help generate excitement and interest in the conferences. These included a general event trailer as well as testimonials from past attendees, which were used to highlight the value and impact of the events.
Events branding
To ensure a seamless and professional onsite experience, I managed the production and setup of all onsite branding elements, including venue branding, stage branding, signage, badges, handouts, apparel, and promotional items. By carefully coordinating all aspects of the event branding, we were able to create a cohesive and accessible environment for attendees, which helped to enhance their overall experience.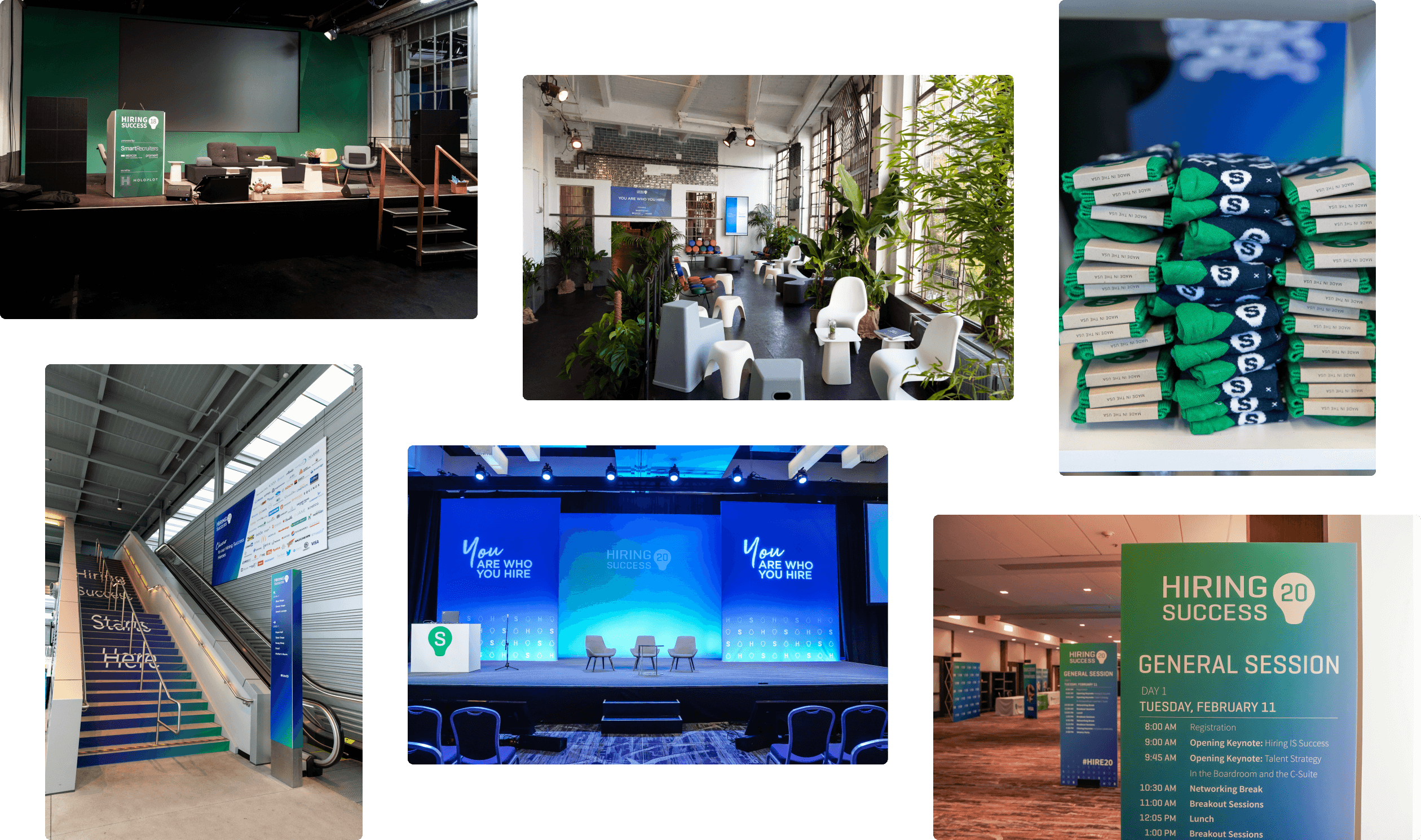 Additionally, I was also tasked with creating visually appealing and engaging presentations for the CEO's keynote address and other strategic presentations to support the company's messaging and objectives at the conferences.


In conclusion, the five conferences were a great success due to the comprehensive approach taken towards branding and design. My role as the lead designer, responsible for all design and visual aspects of the events, allowed me to bring consistency and professionalism to the conferences. From creating the website to promote the events and register attendees, to designing various promotional materials and onsite branding, I was able to contribute to the overall success of the events and growth of the company.