Mobile accessories packaging
As part of the design team at a smartphones accessories company, I was tasked with developing packaging for the company's product releases. I was responsible for the entire process, from ideation to assisting with mass print production. To ensure consistency across all product lines, we developed a standardized design language for the packaging. This included defining colors, typography, imagery, and layout. The aim was to make the product easily recognizable and build brand equity. Additionally, we worked closely with the product management team to ensure that all product features and benefits were clearly communicated on the packaging.
One of the main products the company was selling were cases for smartphones and tablets. We created packs for different product lines to cater to a wide range of customers and their device models.
Company: Fonex SPA
Project type:

Packaging

Year:

2015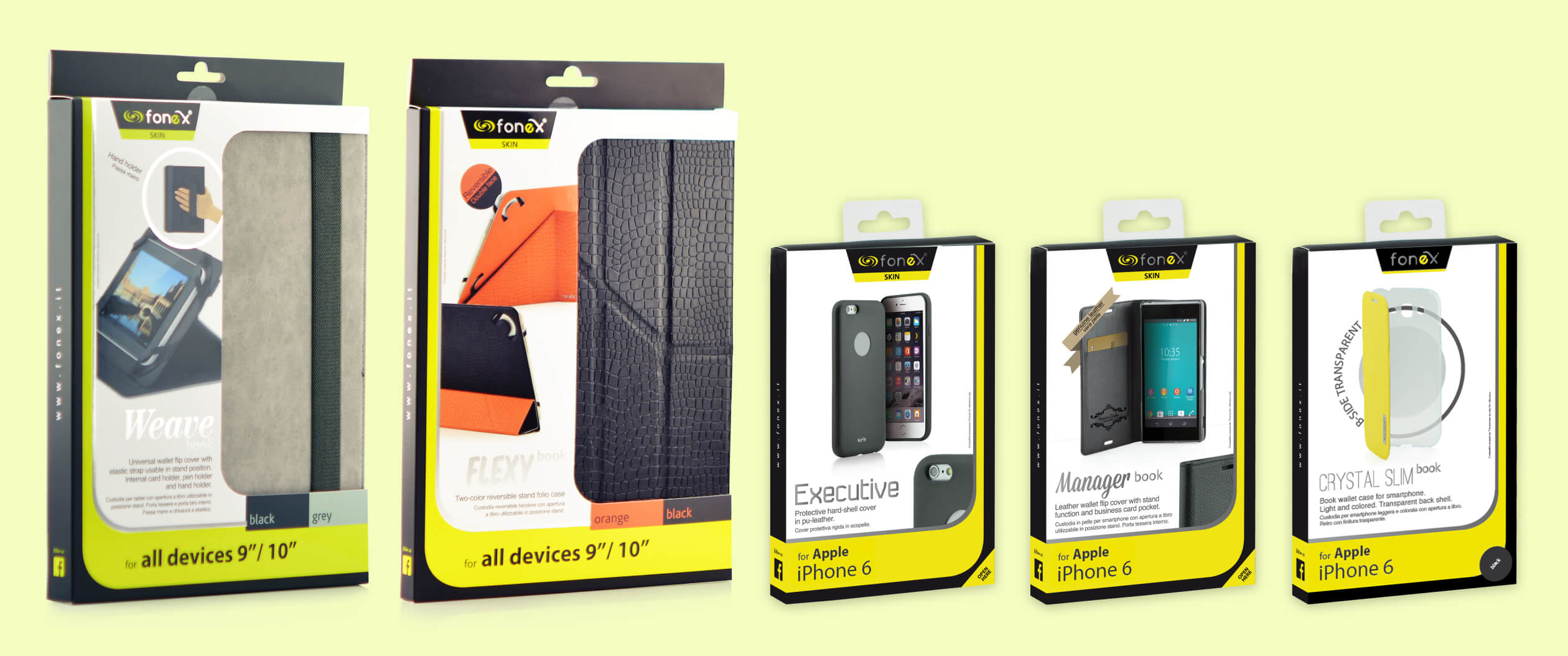 I also worked on packaging designs for other types of smartphones accessories, such as headphones, speakers, cables, adapters, and more.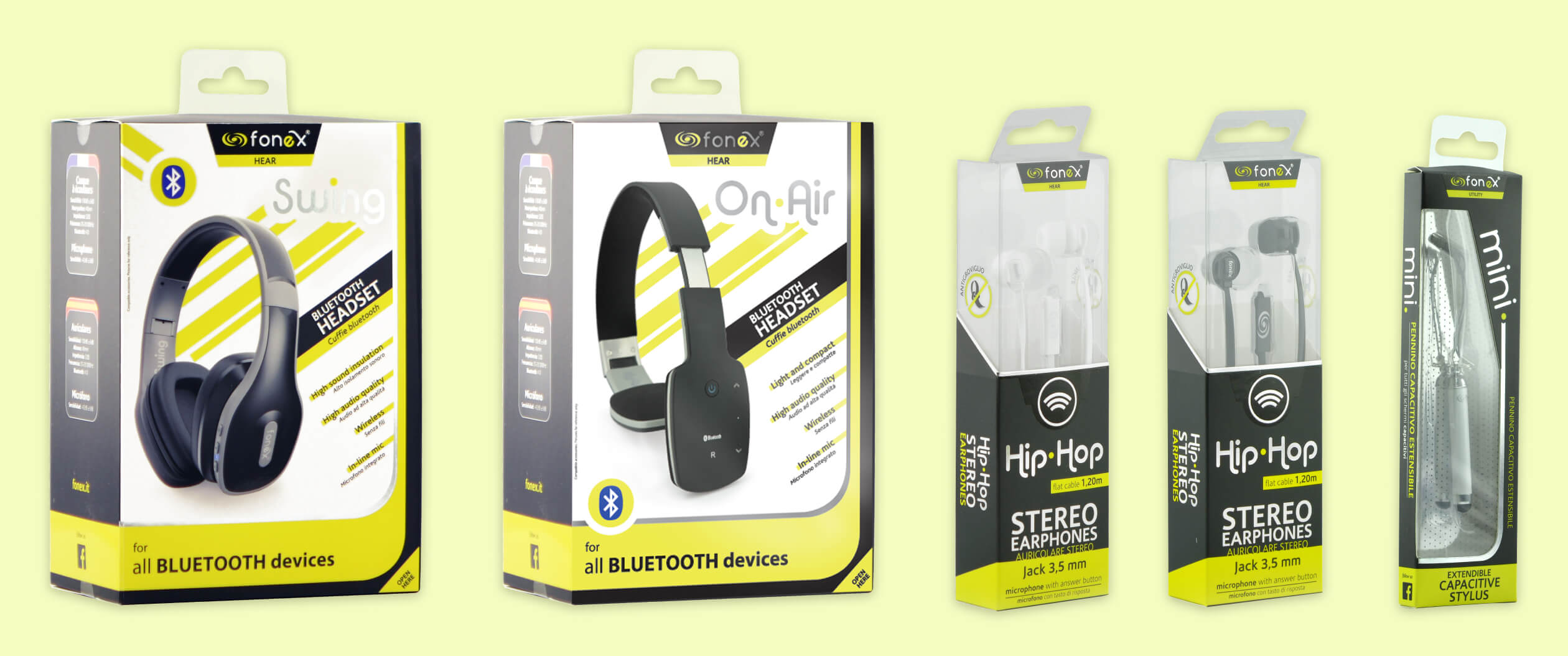 In addition to creating packaging, our team was responsible for designing promotional materials for select product lines. This included brochures to highlight the features and benefits of the products, as well as display fixtures for use in retail stores and other marketing materials.