Team and processes
During my time leading the Marketing Design team at SmartRecruiters, I was responsible for overseeing the creation and implementation of all visual content produced by the company for marketing purposes. Over the course of 4 years, I helped grow the team from just myself to a fully functional unit with clearly defined roles and responsibilities. Under my leadership, the team was able to successfully execute numerous marketing campaigns and projects, showcasing their creativity and technical expertise.
Team
I played a crucial role in defining the vision and strategy for the team and ensuring that it was aligned with the overall goals of the company. I managed the hiring process for several designers, from creating job descriptions to negotiating offers with candidates. I continually assessed the team's skills and identified any gaps, leading to either hiring or training to fill those gaps. Additionally, I created internal materials for the team and company to clearly communicate responsibilities and objectives.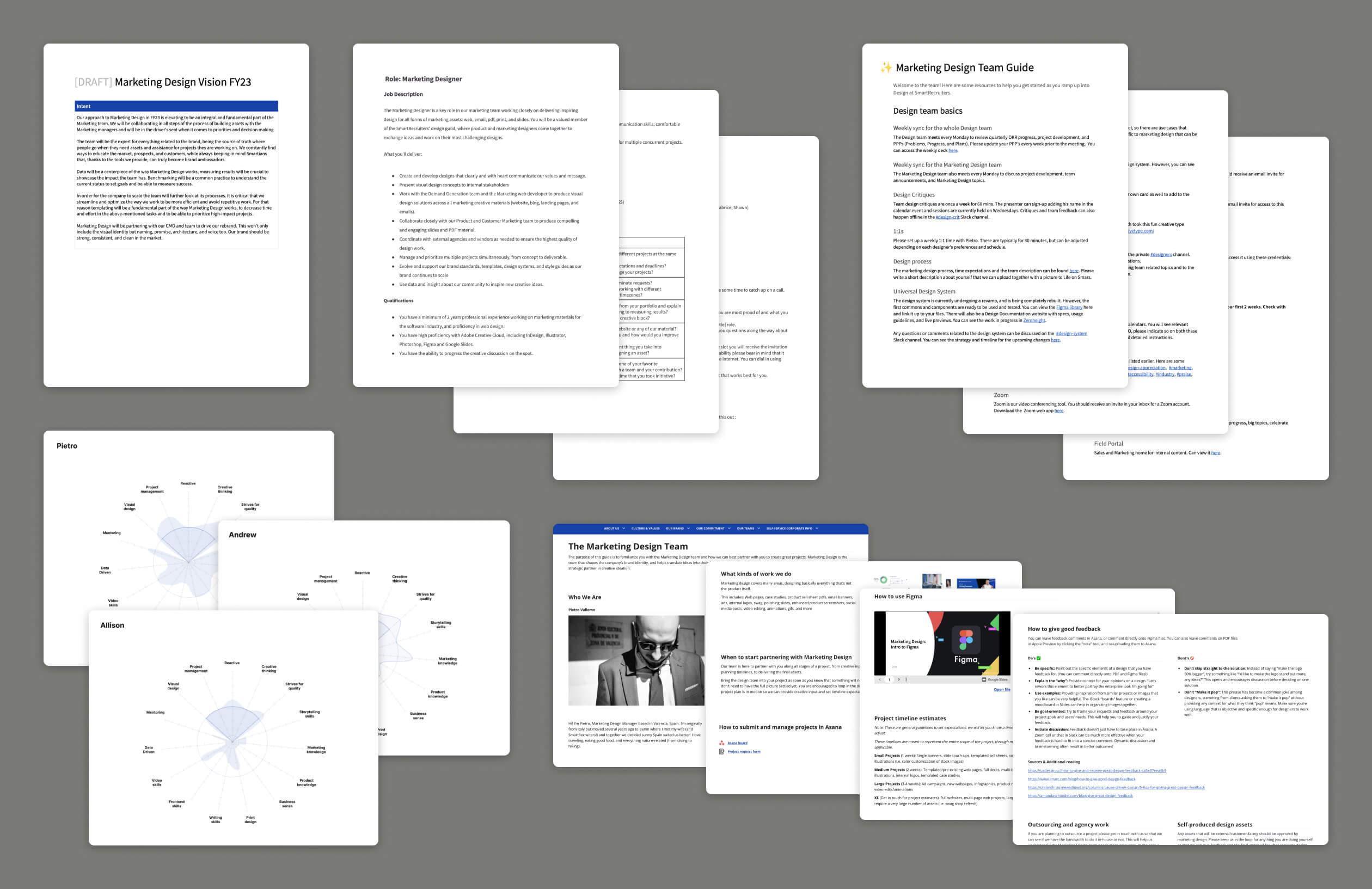 Processes
As the Marketing Design team at SmartRecruiters continued to grow, it became necessary to establish efficient processes for receiving requests, assigning tasks, and collaborating effectively. I implemented various processes to streamline the day-to-day operations of the team.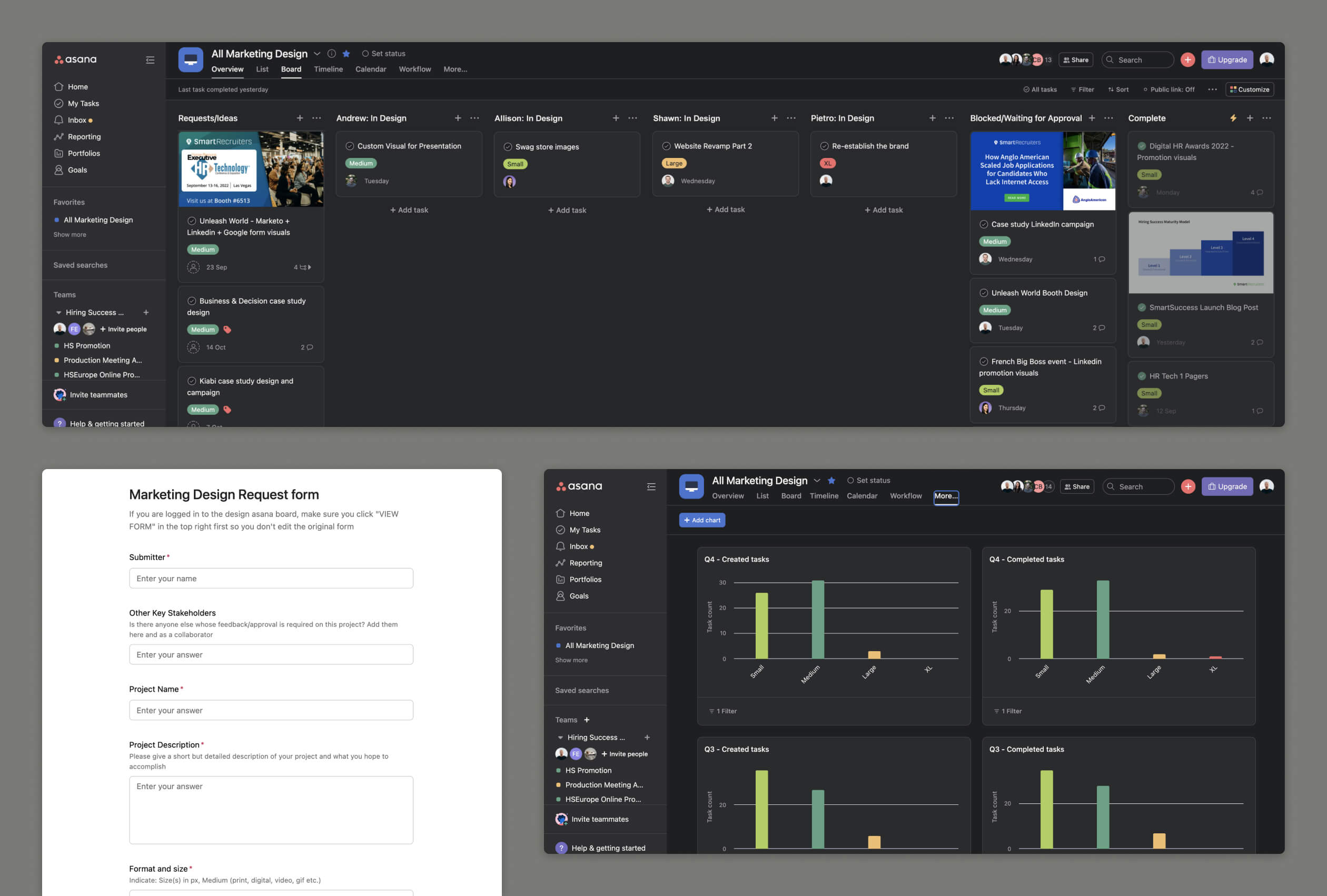 In conclusion, my time leading the Marketing Design team at SmartRecruiters was a significant period of growth and development for both the team and the company. I successfully transformed the team from a one-person operation to a fully functional and efficient unit, and played a crucial role in the overall success of the company's visual marketing efforts. Through strategic planning, effective hiring and training, and streamlining processes, I was able to lead the team to new heights and make a lasting impact.